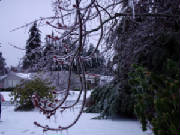 The maple in the front...also encrusted.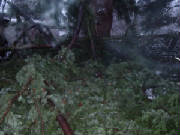 Evergreen branches down
And some more recent pictures!
My kids* and their spices!
Dan*, Jenn*, Mike*, Alex*, Bonnie, James, Debbie*, Michelle*, Stacey!
And all the grandkids but one...
I'm not even trying to slip in all the names!
And ALMOST all my family (on that side!)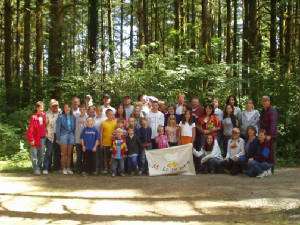 At our annual reunion....This is JUST from mother on down!
Yep, there really is a Mr!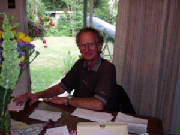 And here he is!!!!!!!!!!