And I'll find something for this!
I scanned my hand!
Ain't it grand???
Want to win a million dollars? Well, you won't do it here......but something just as exciting will happen here, I'm just sure of it!
These are my kids...a more recent photo!!!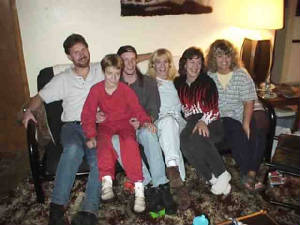 Aren't they all just perfect and talented and beautiful and intelligent and wonderful and grand????



Something will go in this space...what should it be? A poem? A picture? A little fun thing to do? I dunno!
How about this......?????????
It's called, "The cat who saw you naked!".......



Okay...so this picture happened to be on file...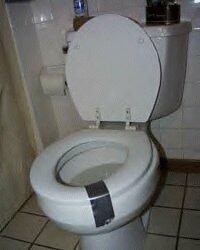 I'll get to scanning some of my own stuff soon!
What REAL women do with duct tape! But this is NOT my toilet!
I should know! If you REALLY want to see mine...let me know somehow. I can take a picture. Big thrill!

Okay...you wanted to see Frankenfurter....???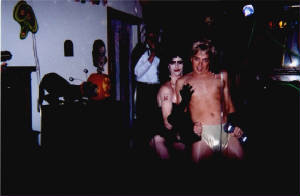 Middle son is on the left in this!
Actually the one on the right in the picture of kids...
He sings like an angel and is really very talented! He's gonna kill me for showing this, though!